Please note this post may contain affiliate links and ads, read my full disclosure here
Halloween in America
Did you ever wonder the origin of Halloween in America?
I don't know about you, but Halloween is one of my favorite holidays it's fun, an excuse to wear fancy dress, and for all you chocoholics out there, eat more chocolate.
But where did the holiday originally come from?
Halloween Celebrations This Year
We are already in October and although things will be a little different this year but there is no reason to dress up, make smores in the backyard, or do a trick or treat treasure hunt for the kids big and small!
Have you found your children's and pets Halloween costumes yet?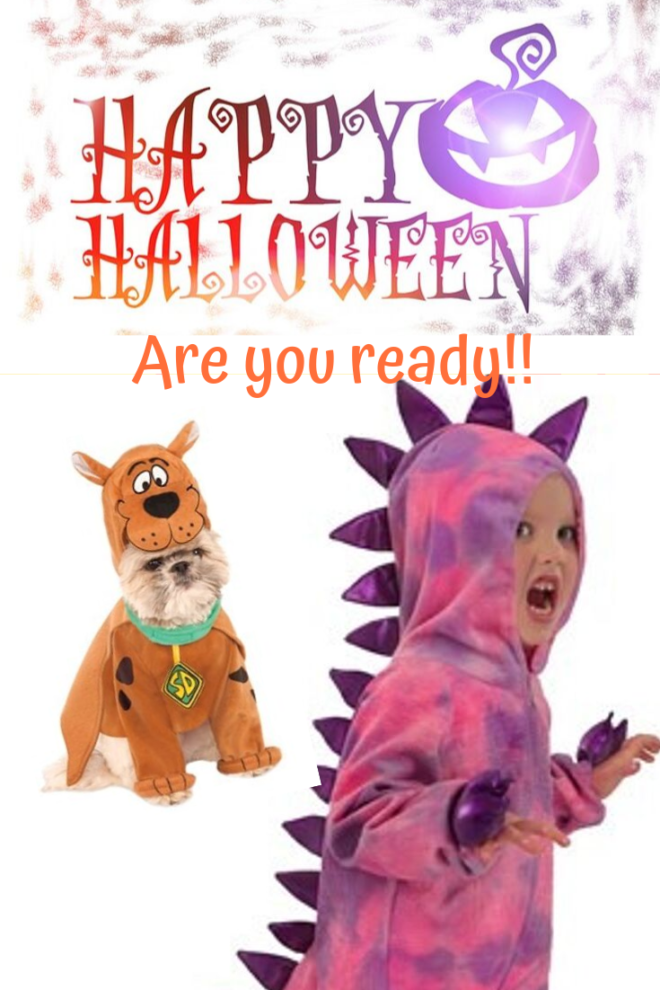 Halloween Trivia – Ancient History of Halloween
Originating in Europe around 2,000 years ago, Halloween was a Celtic festival marking the end of Summer and the beginning of Winter.
The New Year was celebrated on November 1st. The Celts lived in Ireland, Britain and France.
At that time, Winter was associated with human death and the Celts believed that the world of the living and the world of the dead became blurred on the night before New
Initially, Halloween was celebrated more in the South where celebrations included public parties and events which also celebrated the harvest.
The telling of ghost stories was popular, as was playing tricks on your neighbors.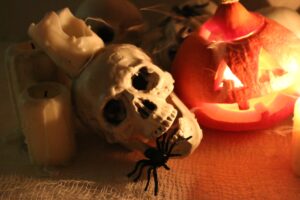 The middle of the nineteenth century saw annual harvest celebrations, but Halloween was not yet a big part of the festivities across the country.
Halloween's Growing Popularity
When Irish immigrants arrived in the US to flee the great potato famine during the second half of the eighteenth century Halloween started to become popular.
Americans started to dress up and go from house to house asking for money and food (the for runner of trick-or-treat tradition we have today.)
By the late eighteenth century there was a move to make Halloween more about community celebrations and parties, than about pranks, ghosts and witchcraft.
Halloween Parties – Now and Back in The Day
Halloween parties became the way to celebrate the day, with both children and grown-ups dressing up, playing party games and enjoying seasonal foods.
The scary origins of Halloween had started to lose its superstitious and religious meanings.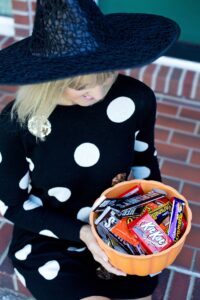 By the early twentieth century parents were encouraged to take away the ghosts and ghouls.
Today, Halloween has become a huge commercial success with scary movies, elaborate fancy dress costumes, house decorations, candy and more.