Bedfordshire Maltese Bobbin Lace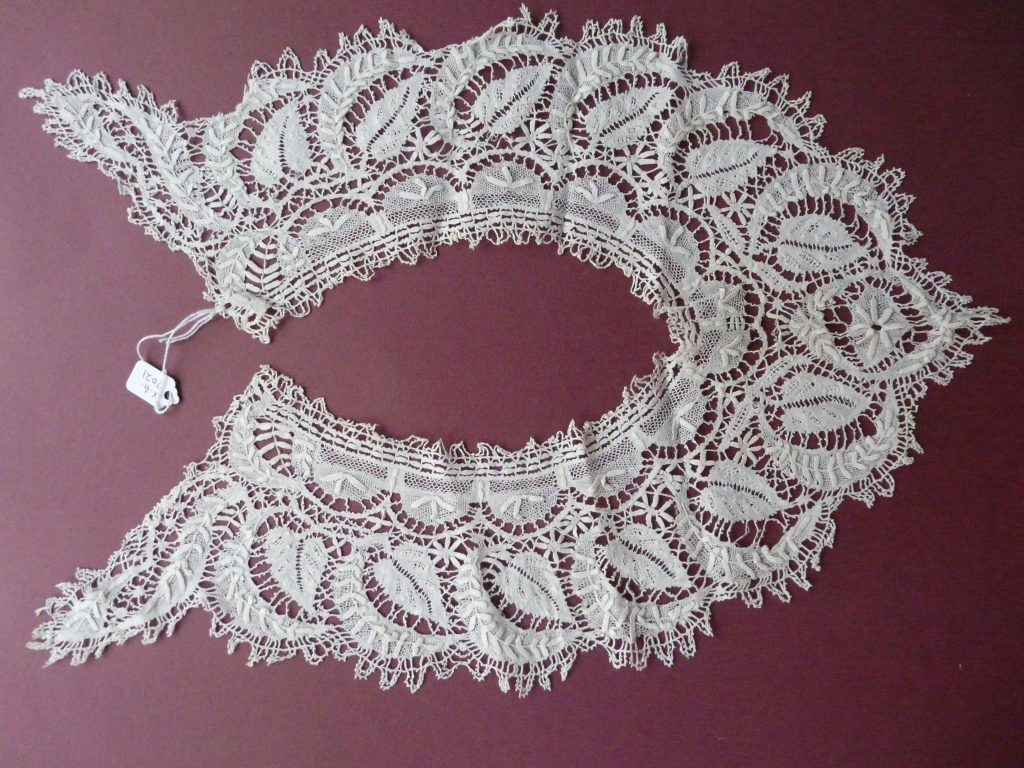 Antique Lace – Bedfordshire Maltese Bobbin Lace. The collar shown above is from the second half 19th C.
Bedfordshire Lace originates from the 19th C and was made in Bedfordshire, UK. This style of lace was known as a 'Guipure style' made in a continuous width using a Bolster pillow. This beautiful collar is The Lace Guild Museum 'Artefact of the Month'.
It was around the same time that English lacemakers started to copy Maltese Lace, although they adapted it to create their own style. Maltese Lace had gown in popularity after being exhibited at 'The Great Exhibition' in 1851 held at London's Hyde Park.
(The Great Exhibition followed the Industrial Revolution with exhibits including hydraulic presses, steam engines and carriages alongside ceramics, carpets and even the whopping 186 carat Koh-i-Nor diamond)
Bedfordshire Maltese Lace is now more commonly known as Bedfordshire or Beds Lace the designs used are often organic, with floral elements, plants and other forms from the natural world. Similar to that of Honiton lace.
The highpoint of lace making in the UK was the 17 – 18 C., but then in 1808 along came the Bobbinet lace machines and so the beginning of machine made lace.
The Bobbinet machine was patented in 1808-1809 and was originally designed to be used with cotton, machines eventually took over the manufacture of lace by the 19 century.
More surrounding the history of lace making can be found here